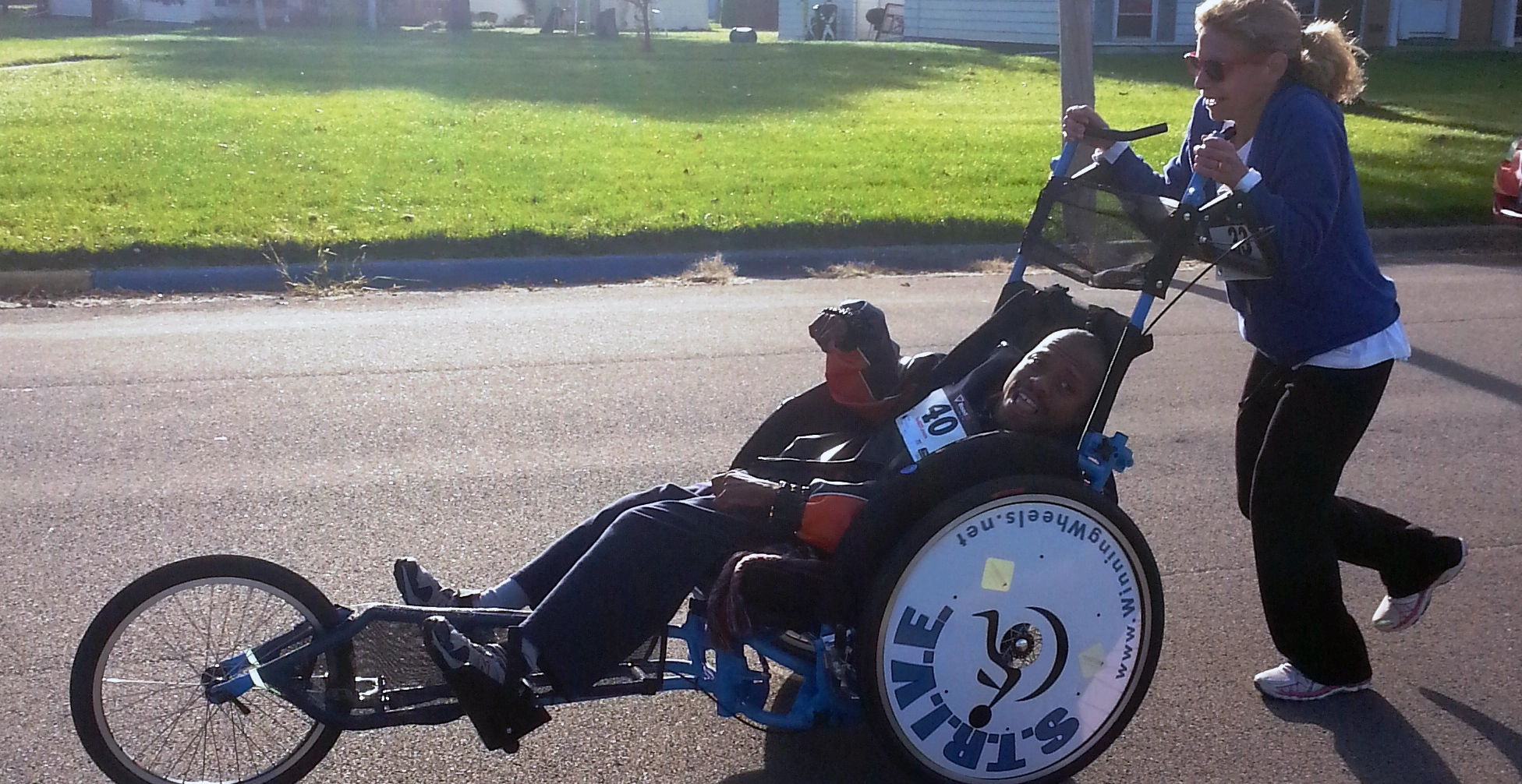 Duet Bike
and Jogging Chair
Winning Wheels residents can enjoy the outdoors on a specially-adapted "Duet" bicycle. Persons served, their families and staff enjoy this one-on-one time together and the opportunity to get out on the town!
The bicycle is a colorfully designed wheelchair tandem that combines the latest in cycle technology with advanced wheelchair design. It provides a unique recreational opportunity for residents to enjoy the great outdoors like never before.
Also new to the Adventures in Therapy program this year is the Jogging Chair, acquired through a grant from the Christopher Reeve Foundation. The jogging chair, nicknamed "The Racer", has three large wheels making it easier for a runner to push. Team STRIVE, consisting of Nancy Cummings, Day Treatment Coordinator, and a courageous resident, has participated in the Prophetstown Firecracker 5K and the Morrison Strides for Students Run. This is a great opportunity for our residents to experience participation in a community event. It's so much fun that Team STRIVE is already planning trips to Sterling, Rock Island and Rockford.