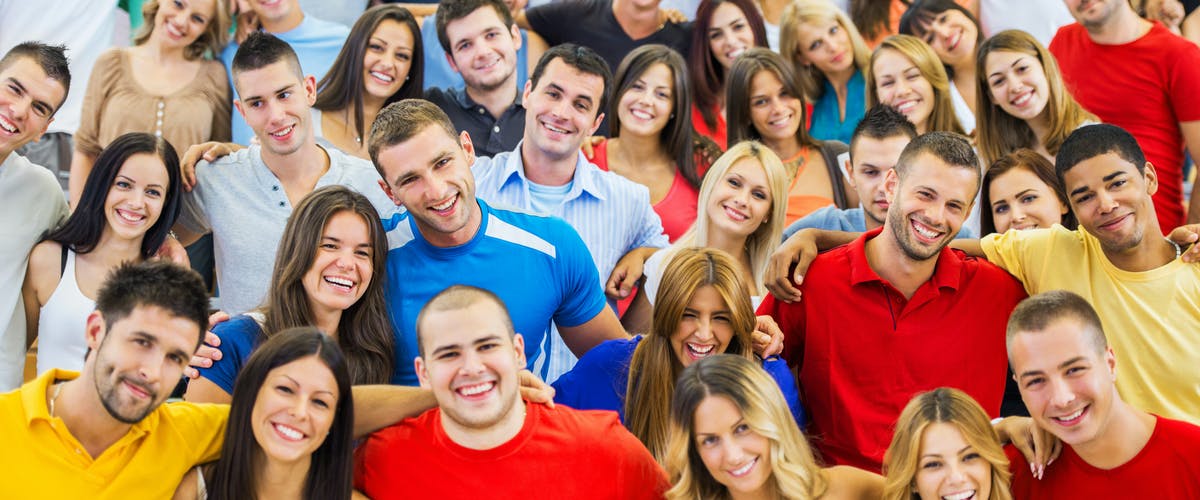 Job Descriptions For Winning Wheels
Special Projects Coordinator
PURPOSE OF YOUR JOB POSITION

The primary purpose of your job position is to oversee the functions of the facility in accordance with current federal, state, and local standards, guidelines, and regulations that govern long-term care facilities to assure that the highest degree of quality care can be provided to our residents at all times and to perform special projects for the corporation at large.

DELEGATION OF AUTHORITY

As the Special Projects Coordinator/Manager of Pinnacle Place, you are delegated the administrative authority, responsibility, and accountability necessary for carrying out your assigned duties.

JOB FUNCTIONS

Every effort has been made to make your job description as complete as possible. However, it in no way states or implies that these are the only duties you will be required to perform. The omission of specific statements of duties does not exclude them from the position if the work is similar, related, or is a logical assignment to the positions.

RISK EXPOSURE CATEGORIES:

1 = Tasks may involve exposure to blood/body fluids.
2 = Tasks do not involve contact with blood/body fluids but could result in performing a Category I task.
3 = Tasks do not involve any risk of exposure to blood/body fluids.


ADMINISTRATIVE FUNCTIONS:
Manage and oversee Pinnacle Place's programs and activities. 3
Develop and maintain written policies and procedures that govern the operation of Pinnacle Place and/or have relevance for other AHE facilities. 3
Develop and maintain written job descriptions and performance evaluations for each staff position. 3
Assist Homemaker Services Supervisor and department directors in the development and use of departmental policies and procedures, and establish a rapport in and among departments so that each can realize the importance of team work. 3
Interpret the facility's policies and procedures to employees, contractual liaisons, residents, family members, visitors, government agencies, etc. as necessary. 3
Review Pinnacle Place policies and procedures periodically and make changes as necessary to assure continued compliance with current regulations. 3
Assure that all employees, residents, visitors, and the general public follow established policies and procedures. 3
Create and maintain an atmosphere of warmth, personal interest, and positive emphasis, as well as a calm environment throughout the facility. 3
Represent the facility at and participate in applicable meetings with provider associations, referral sources, and others.3
Represent the facility in dealings with outside agencies, including governmental agencies and third party payers, or provide an authorized representative of the facility when unable to attend such meetings. 3
Make oral and written reports to management team routinely. 3
Maintain an adequate liaison with families and residents. 3
Ensure that public information (policy manuals, brochures, informational literature) describing the services provided in the facility is accurate and representative. 3
Review and develop a plan of correction for deficiencies noted during survey inspections, as applicable, and provide a written copy of such a plan to the governing board and ombudsman representative as required. 3
Make routine inspections of the facility to assure that established policies and procedures are being implemented and followed. 3
Maintain a comprehensive public relations and marketing program that serves the best interest of the facility and community alike. 3
Assume the administrative authority, responsibility, and accountability for directing the activities and programs of the facility. 3
Assure that each resident file contains a signed, current lease and service contract and update annually and as necessary.3
Conduct semi-annual resident assessments for level of function. Update as necessary with significant changes of condition. 3
Create and distribute monthly newsletters for Pleasant View staff and Pinnacle Place staff, residents, families, referrals, etc. 3
Plan and coordinate monthly calendar of social activities and menus for Pinnacle Place. 3
Coordination of marketing efforts to referral sources and prospective residents through advertising, development of promotional materials, exhibiting at trade shows, etc. 3
Coordination of advertising and special marketing projects for the corporation at large. 3
Grant writing as assigned for corporate special projects. 3
Oversee the monthly billing of Pinnacle Place residents for rent and services. 3
Oversee the collection of rent each month and make weekly bank deposits for Pinnacle Place. 3
Handle inquiries, tours, admission and discharge of residents at Pinnacle Place. 3
Coordinate special events / promotions (i.e. annual Open House and National Assisted Living Week activities) for Pinnacle Place. 3
COMMITTEE FUNCTIONS:
Evaluate and implement recommendations from the facility's committees as necessary. 3
PERSONNEL FUNCTIONS:
Assist in the recruitment and selection of competent department directors, supervisors, consultants, and other auxiliary personnel. 3
Consult with department directors, homemakers, and Homemaker Supervisor concerning the operation of their departments to assist in eliminating/correcting problem areas, and/or improvement of services. 3
Review and check competence of work force and make necessary adjustments/corrections as required or that may become necessary. 3
Assure that an adequate number of appropriately trained professional and auxiliary personnel are on duty at all times to meet the needs of the residents. 3
Assist in standardizing the method in which work will be accomplished. 3
Serve as a liaison to the management team and other professional and supervisory staff. 3
Counsel/discipline personnel as required or as may become necessary. 3
Assure that appropriate identification documents are presented prior to the employment of personnel and that the appropriate documentation is filed in the employee's personnel record in accordance with current regulations mandating such documentation. 3
Schedule and participate in departmental meetings. 3
Delegate administrative authority, responsibility, and accountability to other staff personnel as deemed necessary to perform their assigned duties. 3
STAFF DEVELOPMENT:
Assist department directors in the planning, conducting, and scheduling of inservice training classes, on-the-job training and orientation programs to assure that current material and programs are continuously provided. 3 Meet with department directors on a regular basis, and conduct/participate in inservice classes and supervisory level training programs. 3 Attend and participate in workshops, seminars, etc., to keep abreast of current changes in the long-term care field, as well as to maintain professional status. 3
SAFETY AND SANITATION:
Assure that all facility personnel, residents, visitors, etc., follow established safety regulations, to include fire protection/prevention, smoking regulations, infection control, etc. 3 Assure that the building and grounds are maintained in good repair. 3 Review accident/incident reports and establish an effective accident prevention program. 3 Assist the Maintenance Director in developing and implementing preventative maintenance plans and waste disposal policies and procedures. 3
EQUIPMENT AND SUPPLY FUNCTIONS:
Authorize the purchase of major equipment/supplies in accordance with established purchasing policies and procedures. 3 Assure that the facility is maintained in a clean and safe manner for resident comfort and convenience by assuring that necessary equipment and supplies are maintained to perform such duties/services. 3 Assure that adequate supplies and equipment are on hand to meet the day-to-day operational needs of the facility and residents. 3
BUDGET AND PLANNING FUNCTIONS:
Under the guidance of the management team, review and interpret monthly financial statements and provide such information to the governing boards. 3 Keep abreast of the economic condition/situation, budgetary guidelines, and make operational adjustments as necessary to assure the continued ability to provide quality care. 3
RESIDENT RIGHTS:
Maintain the CONFIDENTIALITY of all resident care information. 3 Assure that the residents' rights to fair and equitable treatment, self-determination, individuality, privacy, property, and civil rights, including the right to wage complaints, are well established and maintained at all times. 3 Review resident complaints and grievances made by the resident and make written reports of action taken. 3
MISCELLANEOUS:
Assure that all residents receive care and services in a manner and in an environment that maintains or enhances their quality of life without abridging the safety and rights of other residents. 3
WORKING CONDITIONS
Works in office areas, as well as throughout the facility and its premises.
Sits, stands, bends, lifts and moves intermittently during working hours.
Is subject to frequent interruptions.
Is involved with residents, family members, personnel, visitors, government agencies/personnel, etc., under all conditions and circumstances.
Is subject to hostile and emotionally upset residents, family members, personnel, visitors, etc.
Works beyond normal working hours, on weekends, and in other positions temporarily, when necessary.
Is involved in community/civic health matters/projects.
Is subject to falls, burns from equipment, odors, etc. throughout the work day.
Attends and participates in continuing educational programs.
Communicates with the medical staff, nursing personnel, and other department supervisors.
Maintains a liaison with the residents, their families, support personnel, etc., to assure that residents' needs are continually met.
May be exposed to infectious waste, diseases, conditions, etc., including the AIDS and Hepatitis B viruses.
EDUCATION
A Bachelor's Degree is necessary. A degree in Health Administration or Business Administration, or a health related degree is preferred, but not required.
EXPERIENCE
Must have, as a minimum, one (1) year experience in a supervisory capacity in a hospital, skilled nursing care facility. Must possess a current, unencumbered Nursing Home Administrator's license or meet the licensure requirements of this State.
SPECIFIC REQUIREMENTS
Must be able to read, write, speak, and understand the English language.
Must possess the ability to make independent decisions when circumstances warrant such action.
Must possess the ability to deal tactfully with personnel, residents, family members, visitors, government agencies/personnel, and the general public.
Must be a minimum of 21 years of age and of good morale character.
Must have advanced training in hospital or long-term care administration.
Must be knowledgeable of reimbursement regulations and nursing practices and procedures, as well as laws, regulations, and guidelines pertaining to long-term care administration.
Must possess the ability to plan, organize, develop, implement, and interpret the programs, goals, objectives, policies and procedures, etc., that are necessary for providing quality care and maintaining a sound operation.
Must be thoroughly familiar with the laws, regulations, and guidelines governing personnel administration.
Must have patience, tact, cheerful disposition and enthusiasm, as well as be willing to handle residents based on whatever maturity level at which they are currently functioning, including communication ability.
Must possess the ability to seek out new methods and principles and be willing to incorporate them into existing practices.
Must be able to maintain good personnel relations and employee morale.
Must be able to read and interpret financial records, reports, etc.
Must be knowledgeable of computer systems, system applications, and other office equipment.
Must be able to communicate policies, procedures, regulations, reports, etc., to personnel, residents, family members, visitors, and government agencies/personnel.
PHYSICAL AND SENSORY REQUIREMENTS (With or Without the Aid of Mechanical Devices)
Must be able to:
Move intermittently throughout the workday.
Speak and write the English language in an understandable manner.
Cope with the mental and emotional stress of the position.
See and hear or use prosthetics that will enable these senses to function adequately to assure that the requirements of this position can be fully met.
Function independently and have flexibility, personal integrity, and the ability to work effectively with residents, personnel and support agencies.
Be in good general health and demonstrate emotional stability.
Relate to and work with the ill, disabled, elderly, emotionally upset, and, at times, hostile people within the facility.
To lift residents, medical equipment, supplies, etc., in excess fifty (50) pounds.
To assist in the evacuation of residents.
Tasks assigned to this position may involve exposure to blood or body fluids.