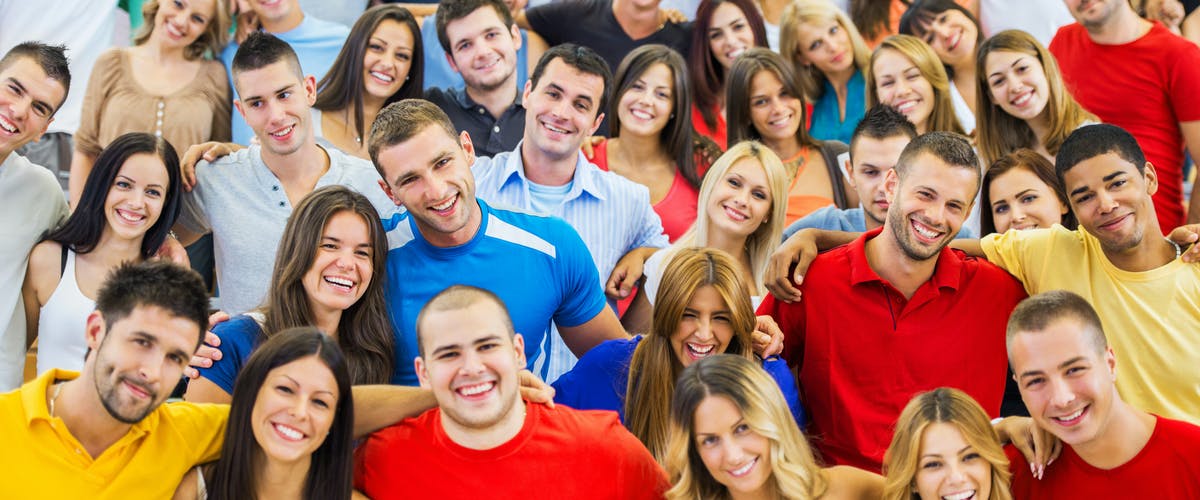 Job Descriptions For Winning Wheels
Rehabilitation Assistant
PURPOSE OF YOUR JOB POSITION

The primary purpose of your job position is to assist in planning, organizing, developing, and directing Rehabilitation Services in accordance with current applicable federal, state, and local standards, guidelines and regulations, and as may be directed by the Administrator, to assure that the highest degree of quality resident care can be maintained at all times.

DELEGATION OF AUTHORITY

As a Rehabilitation Aide you are delegated the administrative authority, responsibility, and accountability necessary for carrying out your assigned duties.

JOB FUNCTIONS

Every effort has been made to keep your job description as complete as possible. However, it in no way states or implies that these are the only duties you will be required to perform. The omission of specific statements of duties does not exclude them from the position if the work is similar, related, or is a logical assignment to the position.

RISK EXPOSURE CATEGORIES:

1 = Tasks may involve exposure to blood/body fluids.
2 = Tasks do not involve contact with blood/body fluids but could result in performing a Category 1 task.
3 = Tasks do not involve any risk of exposure to blood/body fluids.


ADMINISTRATIVE FUNCTIONS:
Assist in planning, developing, organizing, implementing, evaluating, and directing physical and occupational rehabilitation services, under the direction of licensed therapists, as well as its programs and activities, in accordance with current rules, regulations, and guidelines that govern the long-term care facility. 3
Assist in developing and maintaining physical rehabilitation standards. 3
Assist in interpreting physical rehabilitation policies and procedures to personnel, residents, family members, etc., as necessary. 3
Participate in discharge planning, development and implementation of resident care plans, resident assessments, etc., as necessary. 3
Interview residents, or family members, as necessary. 3
Perform administrative requirements such as completing necessary forms, reports, etc., and submitting same to the administrator as required. 3
Ensure that resident records are not lost/mishandled. 3
Maintain a current file of residents treated. 3
Maintain treatment records, resident files, and progress notes as required. 3
Assist in standardizing the methods in which therapy/rehabilitation will be accomplished. 3
Maintain an adequate liaison with families and residents. 3
Attend meetings as scheduled or as directed. 3
Assist the Quality Assurance Committee in developing and implementing appropriate studies/plan of correction to address identified problems. 3
Participate in surveys (inspections) made by authorized governmental agencies. 3
PERSONNEL FUNCTIONS:
Maintain an excellent working relationship with the medical profession and other health related facilities and organizations. 3 Create and maintain an atmosphere of warmth, personal interest and positive environment throughout the department. 3 Develop and maintain a good working rapport with inter-department personnel, as well as other departments within the facility to assure that services and activities can be properly maintained to meet the needs of the residents. 3 Assist in the training of competent rehabilitation personnel. 2 Coordinate rehabilitation services with other departments. 3 May assist with certified nursing assistant responsibilities (including bathing and feeding) as directed. 1
THERAPY FUNCTIONS:
Be alert to resident's response to treatment. Notify therapist or nurse immediately for assistance if required. 3
Assist the therapist, as directed, in administering hydrotherapy. 2
Assist in transporting resident to and from physical therapy room/area.2
Perform physical rehabilitation in resident's room as necessary. 1
Brief resident of procedures involved in therapy and prepare necessary equipment. 3
Demonstrate to resident and nursing personnel, as necessary, the use of medical appliances involved in rehabilitation (e.g., wheelchairs, crutches, canes, braces, and prosthetic appliances and devices). 2
Assist in preparing resident for treatment by dress/position and administer therapy services in accordance with established policies and procedures. 2
Reassure resident before and during therapy treatment. 3
Initiate individual restorative program for residents in conjunction with the resident's plan of care. 2
Encourage resident to perform and/or participate in daily ADL functions and restorative care.3
STAFF DEVELOPMENT:
Participate in programs designed for in-service education, on the job training and orientation classes. 3 Participate and assist in departmental studies and projects as assigned or that may become necessary. 3 Attend and participate in workshops, seminars, etc., as required. 3
SAFETY AND SANITATION:
Comply with established safety precautions at all times. 3
Ensure safety and comfort of resident while going to and from therapy room/area. 2
Ensure rehabilitation practices and procedures are in compliance with current applicable regulations. 3
Ensure that therapy personnel follow established infection control procedures when performing duties. 3
Assure that the therapy area is maintained in a clean and safe manner for resident comfort and convenience by assuring that necessary equipment and supplies are maintained to perform such duties/services.2
Report hazardous conditions or equipment to the therapist. 3
Follow established policies and procedures governing exposure to blood or body fluids. 3
Operate equipment in a safe manner. 3
Recommend to the therapist the equipment and supply needs of the department. 3
Assist in staff training, orientation, and return demonstrations as directed. 3
CARE PLAN FUNCTIONS:
Assist in developing rehabilitation/restorative program plans for individual residents. 3 Provide therapy and rehabilitation services in accordance with the resident's plan of care and under the direction of licensed therapists. 2 Maintain all PROM response documentation and other related clinical documentation in a timely and accurate manner. 3 Participate in care plan conferences as necessary. 3
RESIDENT RIGHTS FUNCTIONS:
Ensure that resident's rights to fair and equitable treatment, self-determination, individually, privacy, property and civil rights, including the right to present a complaint, are well established and maintained at all times. 3
Maintain the CONFIDENTIALITY of all resident care information. 3
Report complaints and grievances made by the resident to the Administrator. 3
Knock before entering the resident's room. 3
Abide by the resident's decision not to participate in treatment. Report such refusal to the therapist and/or Rehabilitation Nurse. 3
Inform the resident of the consequences of not participating in his or her prescribed treatment and document such action in the resident's clinical record. 3
Allow the resident to participate in the planning and scheduling of his or her treatment. 3
WORKING CONDITIONS
Works in office and therapy area(s).
Sits, stands, bends, lifts and moves intermittently during working hours.
Is subject to frequent interruptions.
Is involved with residents, personnel, visitors, government agencies/personnel, etc., under all conditions and circumstances.
Is subject to hostile and emotionally upset residents, family members, personnel, and visitors.
Communicates with nursing personnel and other department personnel.
Works beyond normal working hours, on weekends and holidays, and in other positions temporarily, when necessary.
Is subject to exercising and massaging residents.
Must be constantly alert for resident safety.
Attends and participates in continuing educational programs.
Is subject to falls, burns from equipment, odors, assaults from hostile residents, etc. throughout the work day.
Is subject to exposure to infectious waste, diseases, conditions, etc., including the AIDS and Hepatitis B viruses.
Is subject to lifting, carrying and supporting residents.
EDUCATION
Must possess, as a minimum, a high school education or its equivalent. Must be a Certified Nursing Assistant in Illinois. Must complete Physical Therapy Aide training courses. Completion of Occupational Therapy Aide course preferred.
EXPERIENCE
None required. On-the-job training provided by licensed therapists.
SPECIFIC REQUIREMENTS
Must:
Have initiative to carry out assigned task with/without constant supervision;
Be able to read, write, speak, and understand the English language;
Possess the ability to make independent decisions when circumstances warrant such action; Possess the ability to deal tactfully with personnel, residents, family members, visitors, government agencies/personnel, and the general public;
Possess the ability and willingness to work harmoniously with professional and non-professional personnel;
Possess the ability to interpret the policies and procedures of physical and occupational rehabilitation;
Maintain the care and use of supplies, equipment, etc., and maintain the appearance of therapy areas;
Have patience and tact, a cheerful disposition and enthusiasm as well as the willingness to handle difficult residents and staff;
Be willing to seek out new methods and principles and be willing to incorporate them into existing practices;
Be able to relate information concerning a resident's condition.
PHYSICAL AND SENSORY REQUIREMENTS (With or Without the Aid of Mechanical Devices)
Must be able to:
Move intermittently throughout the work day;
Speak and write the English language in an understandable manner;
Cope with the mental and emotional stress of the position;
See and hear or use prosthetics that will enable these senses to function adequately to assure that the requirements of this position can be fully met;
Function independently and have flexibility, personal integrity, and the ability to work effectively with residents, personnel, support agencies;
Be in good general health and demonstrate emotional stability;
Relate to and work with the ill, disabled, emotionally upset, and, at times, hostile people within the facility;
Lift, push, pull, and move a minimum of 50 pounds;
Be willing to perform tasks that may involve exposure to the resident's blood/body fluids;
Assist in the evacuation of residents.
Tasks assigned to this position involve potential and/or direct exposure to blood or body fluids.