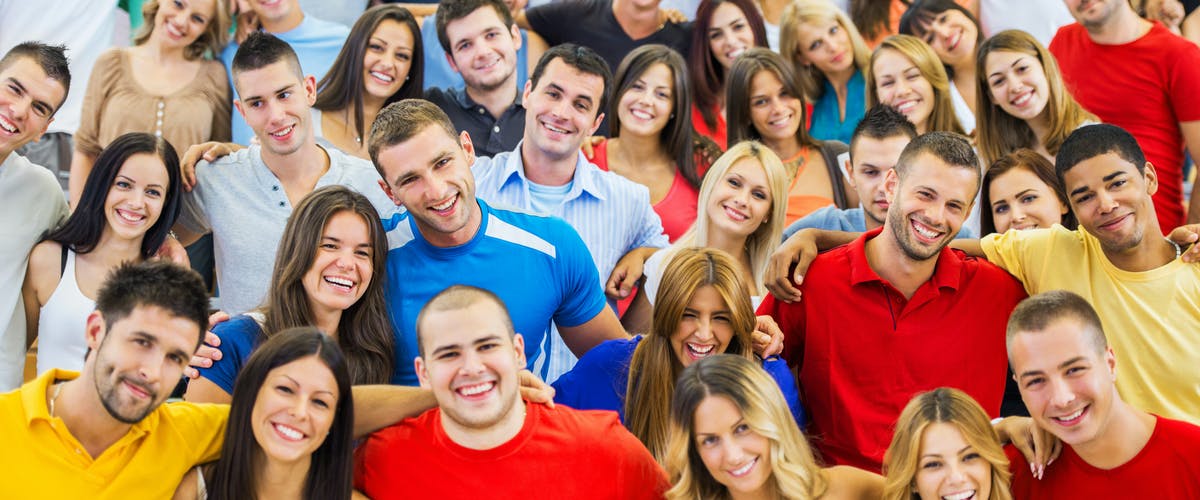 Job Descriptions For Winning Wheels
Inventory Quality Assurance
PURPOSE OF YOUR JOB POSITION

The primary purpose of your job position is to assist in providing supplies and equipment in an efficient manner, in accordance with current applicable federal, state and local standards, guidelines and regulations, and as may be directed by the administrator, to assure that the highest degree of quality resident care can be maintained at all times.

DELEGATION OF AUTHORITY

As the Inventory / QA Coordinator you are delegated the administrative authority, responsibility, and accountability necessary for carrying out your assigned duties.

JOB FUNCTION

Every effort has been made to make your job description as complete as possible. However, it in no way states or implies that these are the only duties you will be required to perform. The omission of specific statements of duties does not exclude them from the position if the work is similar, related or is a logical assignment to the position.

RISK EXPOSURE CATEGORIES

1 = Tasks may involve exposure to blood/body fluids.
2 = Tasks do not involve contact with blood/body fluids but could result in performing a Category 1 task.
3 = Tasks do not involve any risk of exposure to blood/body fluids.


ADMINISTRATIVE FUNCTIONS:
Ensure all purchase orders are properly prepared, signed and submitted as needed. 3
Ensure all telephone orders are confirmed. 3
Perform all necessary administrative requirements such as completing necessary forms, reports, etc., and submitting to the administrator as needed. 3
Prepare and submit invitations to bid for major equipment. Recommend best bids to the administrator as needed. 3
Maintain current records that reflect expenditures, including cost, inventory, etc. 3 Review/negotiate contracts for outside services as necessary. 3
Prepare correspondence and claims concerning damaged merchandise, errors in shipment, etc. and return to vendor as required. 3
Review complaints and grievances and make necessary oral/written reports to the administrator. 3
Assist in developing methods for determining quality of supplies and equipment purchased. 3
Assist in standardizing the methods in which work will be accomplished. 3
Ensure correct/complete invoices are forwarded to business/accounting office for payment. 3
Fill requisitions, as approved, and file in accordance with established policies and procedures. 3
Assume the authority, responsibility, and accountability of inventory control coordinator. 3
Assist in developing and monitoring adequate inventory control procedures. 3
Participate in research and demonstrate new products/equipment for the facility as approved. 3
Organize/supervise storage, control and issue of supplies and equipment in accordance with established policies and procedures. 3
Check invoices, purchase orders, packing slips, etc., with incoming merchandise. 3
Ensure inventory is updated, as required, when receiving/issuing supplies and equipment. 3
Ensure storage instructions are complied with on merchandise received. 3
Organize storage and catalog location of supplies and equipment for efficient handling and preventing deterioration. 3
Inventory all incoming supplies and equipment. 3
Direct storage of supplies and equipment is necessary. 3
Ensure the highest quality product for the lowest price is procured by bulk purchasing, comparative pricing, etc. 3
Represent the facility at and participate in meeting as required. 3
Ensure various departments are properly charged with supplies and equipment they have received for cost allocation purposes. 3
Others as deemed necessary and appropriate, or may be directed by the administrator. 3
Pass A.M. Resident water pitchers, including removal of any pitchers left from day before. 3
Snack duty to include: Making H.S. snacks and place in A & E side refrigerators along with snack list. 3
Update B.S., P.M., and A.M. snack list as Dietary Manager deems necessary. 3
Clean and stock refrigerators in each supply room. 3
Clean juice machines on A & E side, including the tray, front, and sides. Chance spouts as necessary. 3
Fill snack carts for A.M. and P.M. 3 Pass A.M. snacks at 9: 15 a.m. 3 Pass P.M. snacks at 1:30 p.m. 3
Keep track of fluid intakes on the intake sheet. Give completed sheets to the dietary manager. 3
Keep snack carts clean. 3
Carry out instructions from Dietary Manager to decrease or increase snacks per Resident's weight loss and gains. 3
COMMITTEE FUNCTIONS:
Serve on various committees of the facility as required by existing regulations and as appointed by the administrator. 3 Evaluate and implement recommendations from the facility's committees, as they pertain to the inventory department. 3 Meet with administration as necessary to develop and implement quality assurance programs for inventory. 3
PERSONNEL FUNCTIONS:
Develop and maintain a good working rapport with inter. department personnel, as well as other departments within the facility to assure that procurement procedures meet the needs of the facility. 3
Interpret procurement policies and procedures to personnel as necessary. 3
Maintain an excellent working relationship with the medical profession and other health related facilities and organizations. 3
Create and maintain an atmosphere of warmth, personal interest and positive emphasis, as well as a calm environment throughout the department. 3
Meet with department personnel, on a regular basis, to assist in identifying and correcting problem areas, and/or the improvement of services. 3
Coordinate procurement with other departments as necessary 3
Notify appropriate department when special orders have arrived. 3
STAFF DEVELOPMENT:
Assist in the development and participate in programs for inservice education, on-the-job training and orientation classes for newly assigned personnel. (Includes maintaining appropriate record keeping requirements of when classes were held, subject matter, attendance, etc.) 3 Participate as assist in departmental studies and projects as assigned or that may become necessary. 3 Keep abreast of economic conditions/situations and recommend adjustments to assure that continued ability to provide quality resident care at the lowest possible cost. 3 Attend and participate in workshops, seminar, etc., to keep abreast of current changes in the health care field, as well as to maintain a professional status. 3
EQUIPMENT AND SUPPLY FUNCTIONS:
Review and approve requisitions from departments for routine supplies and equipment in accordance with established policies and procedures. 3 Obtain approval for purchasing major equipment in accordance with established policies and procedures. 3 Order sufficient quantities of common items/supplies to maintain adequate stock levels at all times. 3 Assure that a stock level of supplies, equipment, etc., are [maintained at adequate level at all times. 3 Recommend to the administrator the equipment and supply needs of the department. 3 Assure that necessary equipment and supplies are maintained to perform authorized duties/services. 3
RESIDENT RIGHTS:
Ensure that residents' rights to fair and equitable treatment, self determination, individuality, privacy, property and civil rights, including the right to wage a complaint, are well established and maintained at all times. 3 Maintain confidentiality of all pertinent resident care information to assure resident rights are protected. 3 Knock before entering a resident's room. 3
SAFETY AND SANITATION:
Assure that established infection control policies and procedures are followed. 3 Report all hazardous conditions/equipment to the administrator immediately. 3 Report all accidents/incidents in accordance with established policies and procedures. Fill out and file reports as directed. 3 Assure that all storage areas area clean and properly arranged at all times. 3
WORKING CONDITIONS
Works in office and storage areas.
Sits, stands, bends, lifts, and moves intermittently during working hours.
Is subject to frequent interruptions.
Is involved with salespersons, vendors, personnel, visitors, government agencies/personnel, etc., under all conditions/circumstances.
Communicates with the medical staff, nursing personnel and other department supervisors.
Works beyond normal working hours and on weekends and holidays when necessary, as well as in other positions as needed.
Is subject to falls, odors, etc., throughout work day.
Is subject to exposure to infectious waste, diseases, conditions, etc., including the AIDS and Hepatitis B viruses.
May be exposed to hot/cold temperatures in storage areas.
EDUCATIONAL REQUIREMENTS
Must possess, as a minimum, a high diploma. Course in Business Administration and Marketing preferred.
EXPERIENCE
Must have, as a minimum, two (2) years purchasing experience in a health related facility.
SPECIFIC REQUIREMENTS
Must possess a basic knowledge of accounting, contracts, marketing, etc.
Must be able to read, write, speak, and understand the English language.
Must possess the ability to make independent decisions when circumstances warrant such action in a timely fashion.
Must possess the ability to deal tactfully with personnel, residents, family members, visitors, government agencies/personnel, and the general public.
Must be a minimum of twenty-five (25) yean of age.
Must be knowledgeable of laws, regulations and guidelines pertaining to hospital and nursing home operation.
Must possess the leadership and supervisory ability and the willingness to work harmoniously with other department personnel.
Must possess the ability to plan, organize, develop, implement, and interpret the programs, goals, objectives, policies, procedures, etc., of marketing.
Must maintain the care and use of supplies, equipment, and appearance of work areas.
Must be well groomed and have patience, tact, cheerful disposition and enthusiasm.
Must be willing to seek out new methods and principles and be willing to incorporate them into existing practices.
Must be able to move intermittently throughout the work day.
Must be able to speak and write the English language in an understandable manner.
Must be able to cope with the mental and emotional stress of the position.
Must be able to see and hear or use prosthetics that will enable these senses to function adequately to assure that requirements of this position can be fully met.
Must function independently and have flexibility, personal integrity, and the ability to work effectively with residents, personnel, support agencies, and outside agencies.
Must be in good general health and demonstrate emotional stability.
Must be able to relate to and work with ill, disable, elderly, emotionally upset, and at times hostile people within the facility.
Must be able to lift, push, pull and move a minimum of 50 pounds.
Must be willing to perform tasks that may involve exposure to the resident's blood/body fluids.
Must be able to assist in the evacuation of residents.