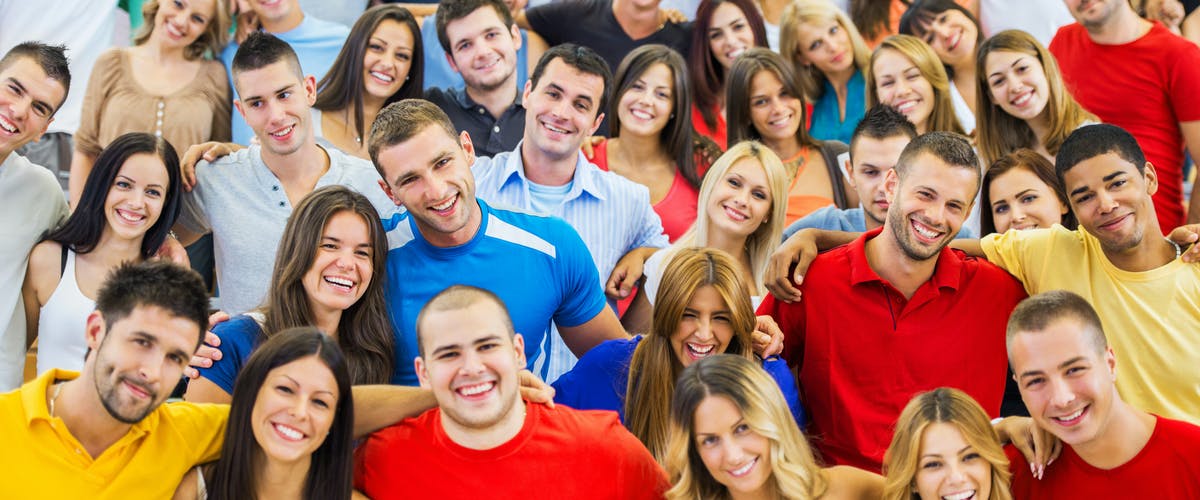 Job Descriptions For Winning Wheels
Accountant
PURPOSE OF YOUR JOB POSITION

The primary purpose of your job position is to direct the accounting functions of the facility in accordance with current acceptable accounting and cost reimbursement principles relating to the long-term care industry.

DELEGATION OF AUTHORITY

As accountant, you are delegated the administrative authority, responsibility, and accountability necessary for carrying out your assigned duties. Job Functions

Every effort has been made to make your job descriptions complete has possible. However, it in no way states or implies that these are the only duties you will be required to perform. The omission of specific statements of duties doe-c; not exclude them from the position if the work is similar, related, or is a logical assignment to the position.

RISK EXPOSURE CATEGORIES

1 = Tasks may involve exposure to blood/body fluids.
2 = Task do not involve exposure to blood/body fluids but could Category 1 task.
3 = Tasks do not involve exposure to blood/body fluids.


ADMINISTRATIVE FUNCTIONS:
Plan, develop, organize, implement, evaluate, and direct the organizations accounting functions.3
Develop and maintain written policies and procedures that govern the accounting functions of the organization. 3
Develop and maintain written job descriptions and performance evaluations for Accounting personnel. 3
Assist department directors in the development and use of accounting policies and procedures, and establish a rapport in and between departments so that each can realize the importance of accurate reporting procedures.3
Interpret the organizations accounting policies and procedures to employees, residents, family members, visitors, government agencies, etc., as necessary.3
Review the organizations accounting policies and procedures periodically, at least Annually, and make recommendations to the Administrator, and/or CEO.3
Supervise and train personnel involved in accounting, payroll, accounts payable, Accounts receivable, resident funds, etc.3
Create and maintain an atmosphere of warmth, personal interest, and positive, emphasis, as well as a calm environment throughout the organization.3
Review entries to the general and statistical ledgers, to assure accuracy and compliance with established accounting procedures. 3
Review and interpret monthly financial statements and provide such information to the Administrator and/or CEO. 3
Assist in the establishment and maintenance of an adequate accounting system that reflects the operating cost of the organization.3
Keep abreast of economic conditions/situations and make adjustments as necessary to assure the continued ability to provide quality care. 3
Prepare financial and statistical reports as required. 3 Represent the organization at and participate in top level meetings as required.3
Assist in the planning and implementation of changes in the accounting system. 3 Monitor internal controls to assure compliance with established procedures. 3
Make written and oral reports/recommendations to the Administrator/CEO concerning accounting functions. 3
Establish and maintain a system of financial record keeping to include ledgers, recording payments, writing receipts, posting cash journals, prepare and make bank deposits, etc. 3 Assist in standardizing the methods in which work will be accomplished. 3
Maintaining the general ledger to include the preparation of journal entries, coding of invoices, accounts analysis and reconciliation, closing books, setting up new accounts, etc., as necessary or instructed. 3
Develop and utilize computer reports and output as required. 3
Review and develop a plan of correction for accounting deficiencies noted during survey inspections and provide a written copy of such plan to the Administrator/CEO. 3
Serve as liaison to the Administrator/CEO, medical staff, and other professional and supervisory staff.3
Maintain payroll to include maintenance of employee records, processing time cards, paychecks, computation of federal and state payroll taxes, miscellaneous deductions, etc. 3
Review complaints and grievances and make written reports of action taken. 3 Monitor and collect accounts receivables. Report delinquent accounts to the Administrator/CEO. 3
Assist in preparing monthly financial statements to include preparing monthly balance sheets, income and expense reports, etc., as required.3
Counsel/discipline department personnel as may become necessary.3 Schedule and participate in departmental meetings.3
Delegate administrative authority, responsibility, and accountability to other staff personnel as deemed necessary to perform their assigned dutjes.3
Assume the administrative authority, responsibility and accountability of directing the accounting functions and programs.3
Maintain check registers and reconcile monthly bank statements. Code invoices with appropriate chart of account number to assure that expenses are distributed to the correct expense account. Maintain fixed asset records.
Assist in the preparation of any/or all reports required by various governing bodies as directed, such as tax returns, cost reports and annual reports.
Responsible for the timely submission of payroll tax payment, quarterly returns, annual returns and the maintenance of payroll tax records.
Assist in the presentation of accounting information and communication of accounting policies and procedures to audit personnel.
COMMITTEE FUNCTIONS
Serve on the Budget Committees of the organization. Provide written/oral reports of such committee meetings to the CEO / Administrator as directed or as may become necessary.3
Evaluate and implement recommendations from the organization's Budget Committee.3
PERSONNEL FUNCTIONS
Assist in the recruitment and selection of competent accounting personnel, consultants, and other auxiliary personnel.3 Review and check competence of work force and make necessary adjustments/ corrections as required 0 that may become necessary. 3 Terminate employment of personnel when necessary, documenting and coordinating such actions with the Administrator and/or the Personnel Director3.
STAFF DEVELOPMENT
Attend and participate in workshops, seminars, etc., to keep abreast of current changes in the long-term care field, as well as to maintain a professional status.3
BUDGET AND PLANNING FUNCTIONS
Assist department director in the review and planning of their department's Budget.3 Prepare the annual operating budget, cost reports, capital expenditures, etc., as necessary or directed. 3 Prepare an annual operating budget for approval by the Administrator and allocate the resources to carry out programs and activities of the facility.3
RESIDENT RIGHTS
Maintain CONFIDENTIALITY of all resident information.3 Assure that the resident's rights to fair and to equitable treatment, self-determination, individuality, privacy, property and civil rights, including the right to wage complaints, are well established and maintained at all times.3 Develop accounting practices to ensure that resident funds are maintained in accordance with current federal and state regulations and guidelines.3 Provide each resident with a quarterly accounting of his/her funds managed by the organization.3
WORKING CONDITIONS
Work in office areas as well as throughout the facility. Sits, stands, bends, lifts, and moves intermittently during working hours. Is subject to frequent interruptions. Is involved with residents, family members, personnel, visitors, government agencies/personnel, etc., under all conditions/circumstances. Is subject to hostile and emotionally upset residents, family members, personnel, visitors, etc. Works beyond normal working hours and on weekends and holidays when necessary. Attends and participate in continuing educational programs. Is subject to falls, burns from equipment, odors, etc., throughout the day. May be exposed to infectious waste, diseases, conditions, etc., including the potential exposure to the AIDS and Hepatitis B viruses through contact with blood/body fluids. Communicates with the medical staff, nursing personnel, and other department Supervisors.
EDUCATIONAL REQUIREMENTS
Bachelor's Degree in Business Administration with a major in accounting, combination of experience, education, or training which would provide the knowledge required by this position. A CPA is preferred hut not required.
EXPERIENCES
Must have, as a minimum, three (3) years experience in health care financial administration.
SPECIFIC REQUIREMENTS
Must be able to read, write, speak, and understand the English language.
Must possess the ability to make independent decisions when circumstances warrant each action.
Must possess the ability to deal tactfully with personnel, residents, family members, visitors, government agencies/personnel and the general public.
Must be a minimum of 23 years of age and of good moral character. Must have advanced training in hospital or long-term care administration.
Must be knowledgeable of accounting principles, laws, regulations, and guidelines pertaining to long-term care administration.
Must possess the ability to plan, organize, develop, implement, and interpret the programs, goals, objectives, policies, and procedures, etc., that are necessary for providing sound accounting techniques.
Must be thoroughly familiar with the laws, regulations, and guidelines governing' personnel administration.
Must have patience, tact, cheerful and enthusiasm, as well as be willing to handle residents, staff, and visitors based on whatever maturity level at which they are currently functioning.
Must possess the ability to seek out new methods and principles and be willing to incorporate them into existing accounting practices.
Must be knowledgeable of micro-computers, data entry, output, system applications, etc.
Must be knowledgeable of principles of governmental accounting, including budgeting, cost reporting, taxation, etc.
Must possess the ability to examine and verify financial documents and reports. Must be knowledgeable in auditing principles and practices.
PHYSICAL AND SENSORY REQUIREMENTS (With or Without the Aid of Mechanical Devices)
Must be able to move intermittently throughout the work day.
Must be able to speak and write the English language in an understandable manner. Must be able to cope with the mental and emotional stress of the position.
Must possess sight/hearing senses or use prosthetics that will enable these senses to function adequately so that the requirements of this position can be fully met.
Must function independently, have flexibility, personal integrity, and the ability to work effectively with residents, personnel, and support agencies.
Must be in good general health and demonstrate emotional stability.
Must be able to relate to and work with ill, disabled, elderly, emotionally upset, and at times hostile people within the facility.
Must be able to lift and move office equipment, supplies, etc., in excess of fifty (50) pounds.
Must be able to assist in the evacuation of residents.